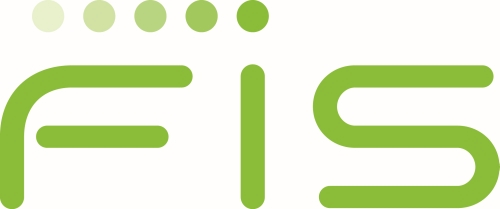 .NET Software Engineer
Location: Belgrade
About Us
FIS is a global leader in financial services technology, with a focus on retail and institutional banking, payments, asset and wealth management, risk & compliance, consulting and outsourcing solutions. Through the depth and breadth of our solutions portfolio, global capabilities and domain expertise, FIS serves more than 20,000 clients in over 130 countries. Headquartered in Jacksonville, Fla., FIS employs more than 53,000 people worldwide and holds leadership positions in payment processing, financial software and banking solutions. Providing software, services and outsourcing of the technology that empowers the financial world, FIS is a Fortune 500 company and is a member of Standard & Poor's 500® Index.
Description:
FIS provides an integrated solution suite for asset/liability management, planning, regulatory compliance, and profitability. We provide solutions focused on helping our customers integrate systems and data to streamline operations, reduce cost, mitigate risk and understand enterprise-wide exposure.
FIS Institutional and Wholesale is seeking a software engineer with strong skills to join our Ambit development team working on a variety of financial engineering projects for asset/liability management and interest rate risk product offerings. He or she will thrive in a highly collaborative environment using agile development processes.
Responsibilities:
Participate as a development team member in the agile (Scrum) process throughout the SDLC to produce high performing, advanced risk analytics for our customers
Participate in project planning sessions, working closely with business analysts, development and QA team members to analyze requirements and provide design recommendations for complex systems
Design and develop new software or modify existing software using disciplined processes, adhering to industry standards and best practices
Take part in reviews of work, e.g. design and code reviews, and demonstrate software to all stakeholders
Share knowledge and provide technical assistance to other team members within areas of expertise
Work with technical staff to analyze problems with complex software and resolve them
Qualifications:
Bachelor's degree in Software Engineering, Computer/Information Sciences, Mathematics/Statistics or Financial Engineering. Alternatively, a Master's degree
Strong knowledge of OO, SoA and/or REST and multi-tier architectures
Experience throughout the SDLC using Microsoft technologies (i.e., .Net/C#, SQL Server)
Experience with web UI development (ASP.Net, MVC, HTML5, AngularJS/JavaScript, jQuery, CSS)
Experience with web services development (Web API, REST)
Experience with SQL Server, including database design, developing stored procedures, functions, triggers
Strong logical, analytical and problem-solving skills
Strong interpersonal, communication and presentation skills to effectively express ideas, engage in complex discussions and collaborate with a wide range of colleagues
Delivery-oriented team player who takes responsibility for the team's success
Is a plus:
Experience in the banking industry, especially in asset/liability and risk management
Knowledge of Test Driven Development and Model Driven Development
Experience with workflow management processes, architectures and tools
Experience with NoSQL databases (e.g., Hadoop, MongoDB, Cassandra)
We look forward to receiving your application. Please use only the button below in order to apply (only complete online applications will be considered).
Recruitment at FIS works primarily on a direct sourcing model; a relatively small portion of our hiring is through recruitment agencies. FIS does not accept resumes from recruitment agencies which are not on the preferred supplier list and is not responsible for any related fees for resumes submitted to job postings, our employees, or any other part of our company.
FIS is committed to protecting the privacy and security of all personal information that we process in order to provide services to our clients. For specific information on how FIS protects personal information online, please see the FIS Online Privacy Notice.
Deadline for applications: 25.05.2018.