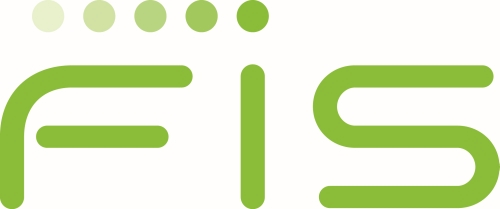 Full Stack Developer
Belgrade
About Us
FIS is a global leader in financial services technology, with a focus on retail and institutional banking, payments, asset and wealth management, risk & compliance, consulting and outsourcing solutions. Through the depth and breadth of our solutions portfolio, global capabilities and domain expertise, FIS serves more than 20,000 clients in over 130 countries. Headquartered in Jacksonville, Fla., FIS employs more than 53,000 people worldwide and holds leadership positions in payment processing, financial software and banking solutions. Providing software, services and outsourcing of the technology that empowers the financial world, FIS is a Fortune 500 company and is a member of Standard & Poor's 500® Index.
FIS Front Arena is a leading global provider of financial software. We build systems for financial trading, risk management and position control. Our systems enable banks, hedge funds and other financial institutions to make critical decisions with confidence, execute their orders and follow up their positions. Independent of what asset class being traded: whether it is stock, commodities, rates or currencies; or whether it's done through an exchange or over the counter, we've got it covered.
But that's just parts of it. We support the whole process from sell-side to buy-side, front-to-back.
The strategy enablement team's mandate is to support strategy owners in building prototypes for the strategies which are approved by the strategy committee. The goal of the organization is to quickly understand the use case of the strategy owner, define clear deliverables required for a prototype to be demonstrable and develop a solution quickly. Since delivery times must be as short as possible, leveraging pre-existing frameworks and/or modules and information sharing across the Global Trading organization is critical to the success of our group. The obvious aim of the strategy owners is to succeed, but in the unfortunate cases where a strategy is unsuccessful, these failures should be swift and inexpensive.
Since Front Arena is a fully extendable portfolio and risk management application, building customized functionality using Python or Arena Dataflow Language (ADFL) in the extension framework is often required. Additionally, the delivery and presentation for many strategy use cases is a web portal where much of the development is done in C#, JavaScript, WCF and WebAPI, but it is expected that new technologies and/or frameworks will be used soon (JAVA, Angular).
Position requirements
Bachelor's degree in computer science, mathematics, electrical engineering, informatics, or related
3+ years as a software developer designing and developing web based applications and web services, using C#, ASP.NET, and MVC is a plus
Solid understanding of object oriented programming and related database design skills
Strong understanding of Microsoft .NET technologies (specifically ASP.NET and C#) or JAVA equivalent
Strong understanding of XML, HTML, CSS, JavaScript, Angular
Familiarity with third party controls like Telerik is a plus
Fast learner, willing to adopt new languages, technologies and frameworks, able to respect deadlines and work efficiently and independently within a team.
Fluent in English (spoken and written)
We look forward to receiving your application. Please use only the button below in order to apply (only complete online applications will be considered)
Recruitment at FIS works primarily on a direct sourcing model; a relatively small portion of our hiring is through recruitment agencies. FIS does not accept resumes from recruitment agencies which are not on the preferred supplier list and is not responsible for any related fees for resumes submitted to job postings, our employees, or any other part of our company.
FIS is committed to protecting the privacy and security of all personal information that we process in order to provide services to our clients. For specific information on how FIS protects personal information online, please see the FIS Online Privacy Notice.
Deadline for applications: 28.11.2018.