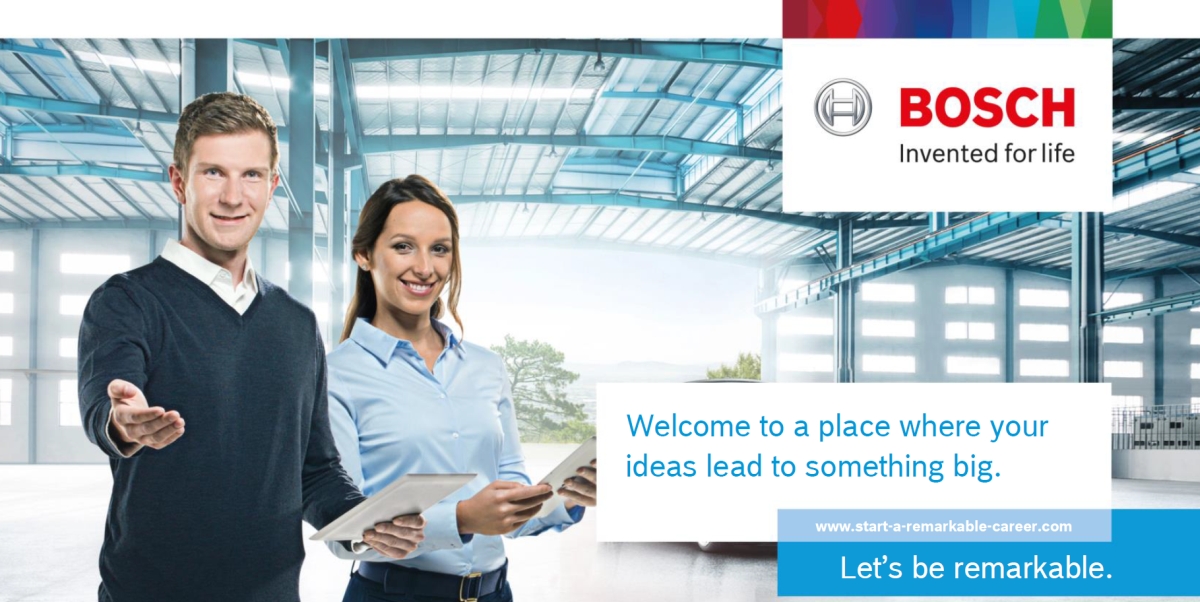 Start something big today. Apply now:


Packaging Development Engineer

Logistics Department
Location: Pecinci


Do you want beneficial technologies being shaped by your ideas? Whether in the areas of mobility solutions, consumer goods, industrial technology or energy and building technology – with us, you will have the chance to improve quality of life all across the globe. Welcome to Bosch. At Bosch, we develop, examine and enhance new systems, components and technologies. Our aim is simple – improving lives. As a technology leader and global partner of the automotive and automotive supplier industry the business unit Electrical Drives develops and manufactures within an international community innovative electric drives for actuating systems, engine cooling, vehicle air conditioning and windshield cleaning.

At our Pecinci location we are manufacturing and developing wiper systems and wiper blades. By providing a width product range of innovations and doing pioneer work since decades our customers receive products which help amongst others to save fuel and reduce CO2 emissions.


Your contribution to something big:

► Design/development/agreement of customer/supplier packaging, together with the affected customer/supplier, considering costs and quality issues because of special needs of the products/materials
► Working with internal key functions on design/development packaging through the use of appropriate structure analyses, test methods, design methodologies, feasibility justification, and business case processes
► Procurement of packaging samples, ordering of customer packaging using customer portals or systems
► Running trials to check packaging for suitability and testing for performance under various conditions
► Creation and Maintainance of Packaging master data in the PAGOS/SAP system
► Creating packaging related SOP's and Work Instructions. Providing training for appropriate personnel performing packaging activities
► Optimization of returnable/alternative packaging solutions in area of density and related costs
► Definition and monitoring of packaging standards, keeping up to date with packaging technological innovations

What distinguishes you:

► University degree in field of appropriate technical, scientific or engineering subject such as graphic design, technology, mechanical engineering, production or manufacturing engineering, materials sciences
► Minimum 2 years of relevant experience in packaging engineering, design and development of packaging solutions
► Design skills and good attention to details
► Good communication skills
► Good knowledge of SAP
► Ability to solve problems and proactive approach
► English language fluency, both written and spoken
Make it happen.
If you believe you are the right candidate, please send your CV in English using Apply button no later than 21.02.2018. Only shortlisted candidates will be contacted. www.start-a-remarkable-career.com