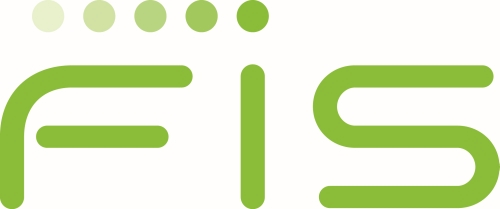 Senior .NET Developer
Belgrade
About Us
FIS is a global leader in financial services technology, with a focus on retail and institutional banking, payments, asset and wealth management, risk & compliance, consulting and outsourcing solutions. Through the depth and breadth of our solutions portfolio, global capabilities and domain expertise, FIS serves more than 20,000 clients in over 130 countries. Headquartered in Jacksonville, Fla., FIS employs more than 53,000 people worldwide and holds leadership positions in payment processing, financial software and banking solutions. Providing software, services and outsourcing of the technology that empowers the financial world, FIS is a Fortune 500 company and is a member of Standard & Poor's 500® Index.
FIS XSP provides a complete end-to-end solution suite that automates the corporate actions process, from cleansing and standardizing data and providing firms a global, "golden copy" to downstream notification as well as the automation of response capture. XSP combines intelligent software with enterprise-grade, multi-tenant secure architecture. Highly scalable and volume insensitive, with a flexible and modular approach.
Job Purpose:
The Software Engineer researches, designs, and develops technical solutions for XSP™ and related products applying principles and techniques of computer science, engineering, and mathematical analysis to implement advanced processing rules for automating Corporate Actions data.
Position Responsibilities:
Evaluates operational and performance requirements of the overall system
Translates architectural analysis and design of the software system into implementation
Develops and directs software system testing procedures, programming, and documentation
Provides technical project-level leadership and prioritization for the Software Engineering staff for the completion of project tasks in an organized and efficient manner
Position Requirements:
Understanding of software engineering and design patterns
Experience with the following technologies: C#; ASP.Net Web API 2, MVC 5 a plus; .Net Framework 4.0; Visual Studio 2013; JavaScript; AJAX/JSON; AngularJS; MongoDB; Pub-sub message queues, RabbitMQ a plus; Git, Stash a plus
Ability to work independently and within a team environment
Familiarity with Agile development processes (preferred)
Minimum 5 years of related work experience
Bachelor's degree in Computer Science or related field
English language fluency
We look forward to receiving your application. Please use only following link in order to apply (only complete online applications will be considered): Apply Here.
FIS is committed to protecting the privacy and security of all personal information that we process in order to provide services to our clients. For specific information on how FIS protects personal information online, please see the FIS Online Privacy Notice.
Deadline for applications: 15.11.2018.